Laser Therapy
Lasers have been used in human medicine since the 1970s, both for surgical cutting applications and for therapeutic uses. We can now offer laser therapy, using a Multilocked Laser System Class 4 laser machine. Sessions only take minutes, and are undertaken by our trained nurses. We initially recommend 6 sessions over a period of three weeks, followed by further, usually monthly sessions, for more chronic conditions.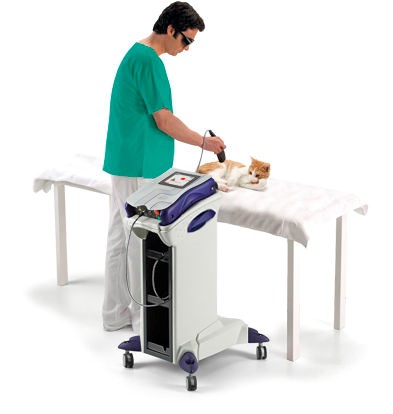 By modulating inflammatory mediators, the MLS laser system is an effective alternative to NSAIDs (Non-steroidal anti-inflammatory drugs) with strong analgesic and anti-inflammatory effects. It can be used for a wide range of clinical applications from musculoskeltetal conditions such as osteoarthritis and muscle damage to inflammatory skin conditions from otitis externa to lick granulomas.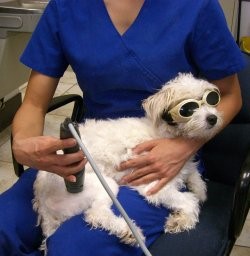 If you think your pet may benefit from this type of treatment, call us today. If you are not registered with us, please consult your own veterinary surgeon for a referral. We will be happy to help.